Amenities & Business
Darley Abbey Mills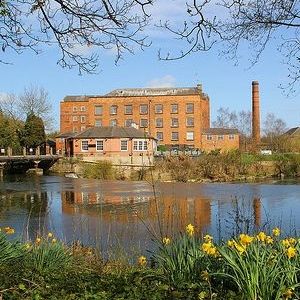 DERBY DE22 1DZ: PERIOD OFFICE, WORKSHOP & SHOWROOM ACCOMMODATION.
Darley Abbey Mills are a collection of historic mill buildings dating back to the late 1700's. The buildings have been sympathetically restored to create highly individual work places available to rent. We believe that work places should be interesting and inspiring to provide your business the home it needs. The mills have a unique atmosphere and combine the heritage of the past with the modernity required for businesses of today
Letting rents and terms are highly flexible.
If you would like any further information please visit our website www.darleyabbeymills.com or contact Anthony Attwood on 01332 364242.