Amenities & Business
Darley Abbey Stables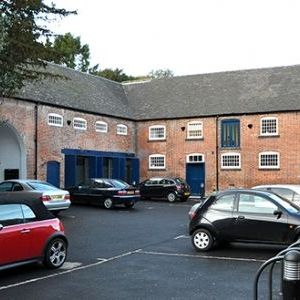 Beautiful workspaces for small & medium-sized businesses.
Darley Abbey Stables is a Grade II-listed former stable block and neighbouring Bakehouse in Derby, which has recently undergone much-needed restoration.
The developer, Darley Abbey Stables Sanctuary LLP, restored the buildings to create a mixed-use development, with a pilates & yoga studio plus boutique offices for small and medium-sized businesses. The scheme comprises eight workspaces with associated parking facilities, all set around a central courtyard on the edge of the beautiful and historic Darley Park.
The attractive units are being marketed through Derby-based commercial property agent Innes England. Regeneration work began in November 2013, and Darley Abbey Stables was completed in summer 2014.
Please call 01332 902382 or visit website: www.darleyabbeystables.co.uk