Amenities & Business
Darley Tech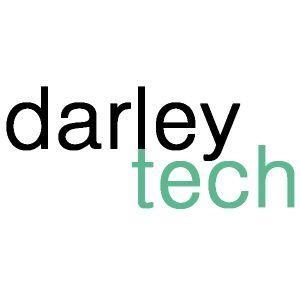 Darley Tech is a computer repairs and advice service, offering software repairs, speed boosts to your ailing computer, setting up new PCs, tutoring, and technology news via our blog. We offer expert care at reasonable prices, charge no call-out fees and operate a no-fix, no fee policy.
Darley Tech is a home Computer Repairs service based in Darley Abbey, Derby. We have a core philosophy of expert care at reasonable prices. We provide a tailored and affordable service to computer users across Derby and Derbyshire, dealing with a range of problems in an efficient and personable way. We also offer our advice and recommendations, so you can get the most out of your improved PC.
Our 3 main service areas are:
Repairs – removing malware and viruses, fixing crashes and other software problems. We can also reinstall Windows for you.

Speed Boost – carrying out a series of steps to boost the day-to-day performance of your PC, plus free up space, without requiring extra hardware.

New PC Set-up – we can set up any new PC.
Contact us to make an enquiry about our services, or if you have any further questions.
Email: enquiries@darleytech.co.uk
Our Website for more information: http://www.darleytech.co.uk/