News
Blue Plaque erected to Thomas Evans on the Long Mill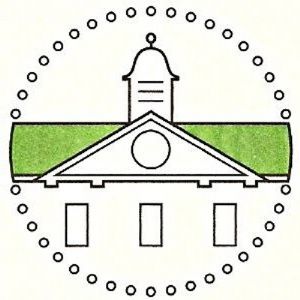 Yesterday, 25th January, a new Blue Plaque was unveiled on the Long Mill in Darley Abbey to honour the life of Thomas Evans who founded the Boar Head cotton spinning mills in the village in the 1780s.
Derby's Blue Plaque Scheme is a collaboration between Derby Civic Society and Derby City Council to honour past luminaries of the City as proposed by its citizens.
Yesterday's proceeding started by Derby Civic Society chairman, Councillor Alan Grimadell, welcoming everyone to the Mill and inviting Councillor Lisa Eldred, one of the Darley Ward Councillors, to unveil the plaque. Councillor Eldred spoke about Thomas Evans and how he came to found the Mill. She explained that he was a wealthy local businessman from a Bonsall family who already owned lead mines, and mills and was a partner in the family owned Evans Bank. One of his customers was Richard Arkwright who had established the first successful water powered cotton mill at Cromford and persuaded Thomas to build a mill at Darely Abbey where he already had a paper and lead mill.
Councillor Grimadell completed the history of the site and invited one of the current owners of the building, Andrew Rose to speak. He talked about his family's involvement with the mills since the 1960's with Patterns Engineering and the current project to restore the Mills including the successful Wedding Venue in the West Mill.
He invited the assembled crowd to take a tour of the Wedding Venue and participate in some excellent refreshments.