News
Darley Abbey Gardening Club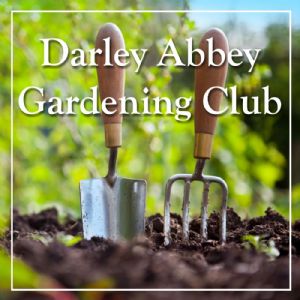 PROGRAMME FOR 2012
All talks will take place on Fridays at 7.30 pm in Darley Abbey Village Hall unless stated otherwise.
27 JANUARY
"MAGIC OF THE MOUNTAINS"
Speaker: Gordon Gadsby
Followed by our 9th ANNUAL GENERAL MEETING.
24 FEBRUARY
"FOOD FROM YOUR GARDEN AND HEALTHY EATING"
Speaker: David Thornton
23 MARCH
"THE GREEN – RESTORATION OF A LUTYENS GARDEN"
Speaker: Alex Styans
27 APRIL
"THE WITCHES GARDEN"
Speaker: Lynne Tann-Watson
SATURDAY 28 APRIL
ANNUAL PLANT FAIR
BRING and BUY PLANTS, GARDENING BOOKS and ACCESSORIES.
25 MAY
"EUPHORBIAS AND OTHER SPRING FLOWERING PERENNIALS"
Speaker: Don Witton
22 JUNE
"FROM THE TROPICS TO THE TRENT"
Speaker: Ian Cooke
SATURDAY 28 JULY at 11.30 am
CLUB VISIT to "THE GREEN (a Lutyens Garden)"
See Talk on 23rd March

SEPTEMBER TO DECEMBER DATES TO BE ARRANGED

Further information from Kathryn Redfern on 01332 553270