News
Darley Abbey Society Autumn Meeting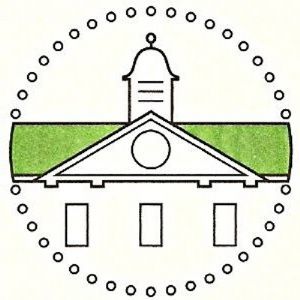 DARLEY ABBEY SOCIETY AUTUMN MEETING
A good turnout heard two speakers at the Society's autumn meeting last Thursday evening. Tanya Spilsbury of Highgate Sanctuary explained her plans for the Darley Hall Stable Block and Derek Palmer will gave a talk entitled "Derby beneath our feet".
Highgate Sanctuary are in advanced negotiations with Derby City Council to sign a long term lease of the Listed Buildings adjacent to the Darley Park Terrace and Cafe. The buildings have been derelict for over twenty years and are in urgent need of repair and renovation. Tanya produced plans showing how the former stables, bakehouse and garages will be transformed into a small business centre. The East range will be turned into a Pilates studio, with the rest of the buildings being fully serviced offices. Concerns were raised about traffic and parking, but Tanya responded by saying that tenants would be encouraged to park elsewhere, and on-site car parking would be restricted. Tanya is happy to discuss the plans with local residents and can be contacted at tanya@buildingsanctuary.co.uk.
After a break for refreshments, Derek Palmer gave an amusing and illuminating talk about the sewers and culverts under the streets of Derby illustrated with photographs from the 19th and 20th centuries.