News
Darley Park ground update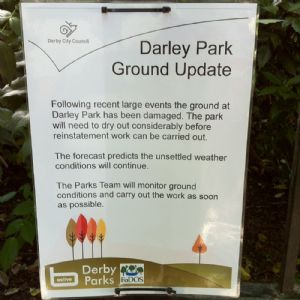 Derby City Council have posted the following notice around Darley Park.
Following recent large events the ground at Darley Park has been damaged. The park will need to dry out considerably before reinstatement work can be carried out.
The forecast predicts the unsettled weather conditions will continue.
The Parks Team will monitor ground conditions and carry out the work as soon as possible.