News
OurCityOurRiver - consultation report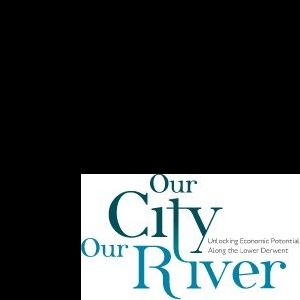 Readers will recall that at the start of this year OurCityOurRiver (a partnership between the Environment Agency and the City Council) launched their masterplan to improve flood defences through the City, and commenced a consultation process. During part of that process OurCityOurRiver gave a presentation to the Darley Abbey Society's AGM in April followed by a Q & A session. Individuals businesses and organisations were urged to submit their comments. There has been a massive response with nearly all those affected having their say.
The most controversial part of the plan as it affects Darley Abbey was the proposal to contruct a new foot bridge from the Village into the Mills. As a result of representations made by Darley Abbey Society and others this has now been changed to replacing or adapting the existing toll bridge.
The exact wording is as follows:
"During public and stakeholder consultation, there was some concern regarding the impact of a new footbridge including on the World Heritage Site. We will therefore assess the potential for adaptation or renewal of the existing Toll Bridge to better accommodate foot traffic and provide any requirement for emergency access."
The full consultation report makes facinating reading and I would commend it to you. The full document and a video can be found at www.ourcityourriver.co.uk