News
Parks and Open spaces report May 2019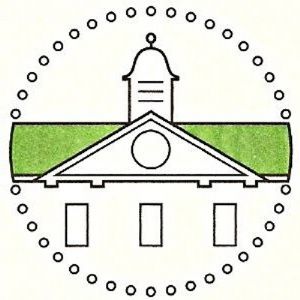 Darley Park, Green Spaces and health
The park is looking fantastic- with both nature and the recent good weather delivering great opportunities to enjoy the local green spaces that are offered in Darley Abbey and the surrounding areas.
Darley Park Incidents
The recent criminal incidents, especially the serious sexual assaults and indecent exposure, are being investigated by the police and we still await further/any updates.
All park issues and safety are being reviewed at the next Darley Neighbourhood Forum Board, chaired by Martin Repton, regarding the safety and public protection issues within Darley Park. All users of the park environs have been advised by Inspector Lauren Woods, who is in charge of policing in the area, as follows:
"Darley Park is great place to visit and is enjoyed daily by our communities, more often than not, without incident.
"Sometimes though, as with any public place, incidents will happen which may cause concern.
"There have been a number of reported occurrences in recent months, which have raised alarm within the local community and I want to stress that we are doing everything we can to ensure that these are investigated thoroughly and without delay.
"I would encourage anyone walking in the park to be vigilant and to report anything that seems suspicious to police as soon as possible, but I also want to assure local residents and the general public that we have strategies in place to make sure that Darley Park remains a place that can be enjoyed safely.
"We are not linking this incident to previous ones, but do take each and every report of this type seriously and will be increasing patrols in the park to offer reassurance to those using it.
"Anyone who is concerned should contact us and local officers will get in touch to offer tips and advice on personal safety." If you witness an incident please dial 999 or 101 and report the details- this way the police have more chances to catch the offender and more chance to offer victim support.
The option of employing public protection and security surveillance cameras at all entrance and access points will be discussed at the next Darley Neighbourhood Forum. Please contact Ann (resident member) if you have any suggestions.
However, despite these recent criminal incidents the Friends of Derby Open Spaces are continuing to champion and renovate the local park areas. A summary of their stalwart actions is included below:
Friends of Darley Open Spaces
 Volunteers renovating The Herbaceous Border and changing The Butterfly Garden into wildlife friendly places. They will still be attractive and in formal beds but planted with wildlife friendly plants, shrubs and trees. Two butterfly basking mounds being created, to be covered in limestone once the dead tree over them is removed. Volunteers work every Friday morning.
 Volunteers looking after, developing, planting the 3 bench areas on New Road and by Mileash Lane, Park entrance, after working on the Neighbourhood Spring Clean.
 Volunteers working with Western Power, DCC, Paper Mill, Abbey Pub, local residents to completely revamp and look after the area by the substation at Dean's Field, opposite Paper mill up to litter bin.
 Painting completed: on bollards, doors to Peter Pan Yard from Spring Clean
 Revamping the Tree Trail. With the DCC Arboricultural officer Anna Murphy.
 Been a part of the DCC/Community Payback cutting back, clearing paths, finding drains, laying new paths, opening up, making more accessible in all Open Spaces.
 Part of Bark in the Park, with Ashbourne Animal Rescue Dog Show-promoting Responsible Dog Ownership: Sunday 25th August 2019-opposite the terrace in the park
 Investigating funding: For development of the Ice House dig site, wood adventurous play area, tree trail.
 Big Weed working group for the Terrace beds.
 AGM is at village hall on Tuesday 25th June 7-30pm: Proposed new constitution, free to all users, working on 'projects' such as Chester Green Community Orchard, Wildlife Garden, Herbaceous Border.
 Working with MoveMore (DCC), new signed running route around the park and other targeted health walks. Derbyshire Orienteering upgrading their route to use MoveMore route.
 Hydrangea Derby is now independent of FoDOS.
Is setting up as an independent charity from 1st April 2019. Open Day Sunday 4th August 2019.