Event
63rd Derby Scouts: Curry & Quiz night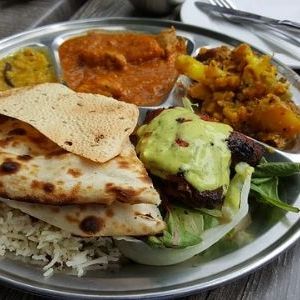 It's nearly time for the Annual 63rd Derby Scouts Curry & Quiz night! Join us on the evening of Saturday 2nd February 2019 in the Scouts Hall (DE22 1DT) for a night of fun and friendly competition. Bring your friends to make up your team (maximum six adults in a team) and pit your wits against the best that Darley Abbey can offer! A vegetarian option will be available. Children under 16 years are welcome and do not count towards your maximum number of team members. Tickets are £8 for adults and children 16 years and over (£4 for children under 16 years with the option of a hot-dog instead of curry); available from Darley Abbey Stores, messaging us on Facebook or by sending an e-mail to 63rdderbyscoutshall@gmail.com.
Please specify if you require the vegetarian or children's meals. You are welcome to bring your own poppadoms and starters.
All proceeds help to save the Scouts Hall.