Event
63rd Derby Scouts' Field Day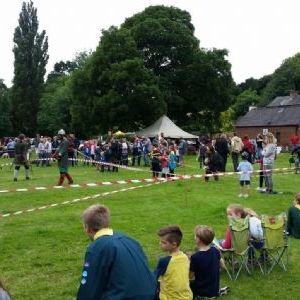 Saturday 16th June 2018 at 11.00a.m.
Down on Dean's Field (Methodist Hall if wet)
By popular request the Blood Bike and the Nottingham Uni Mediaeval Combat Society will be back, and we will also have a vintage car on display.
Come and try your hand at the Coconut Shy, Skittles, Poopla and other games to win a prize. Feeling stressed? Let it all out on the Smash-a-plate stall!
Have a go on the Tombola and Raffle.
Enjoy some pop-corn or something more filling in the tea tent or on the BBQ.
Please support your local Scout Group and help raise money for the 63rd Derby Scouts Hall Fund